If you are a full time worker who dreams of being able to give up your job and stay home with your family and your children, the truth is there is hope for you to be able to do this without having to give up your entire income. Like you, there are hundreds of other working mothers who are wishing they can stay home with their children and because they do not have the opportunity to do so, they are looking for the next best option which is a great day care for their babies while they go out to work. If you are looking to stay home with your baby, you might be able to start up a small daycare in your own home that will help you to stay home with your child and also help other working moms with their dilemma.
Using your free time to learn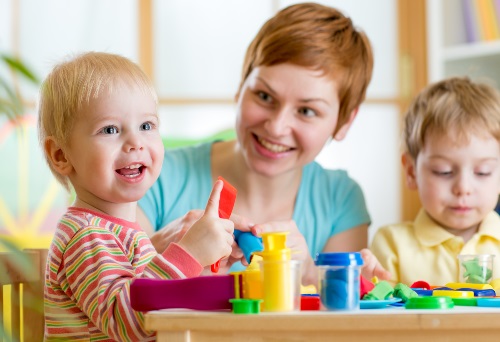 Of course, starting up a day care or starting up any business for that matter is not easy and you will need to dedicate all of your time even your lunch breaks during work to study childcare online. There are many courses that are free of charge and they will even offer you a certificate to prove that you have followed the course however, it is important that you study them well and learn the special techniques involved childcare.
You can choose to follow a diploma in childcare online which will be cheap and sometimes even free. Having a diploma would be able to bring in more clients as they would trust you due to your qualifications and it will also give you more information about what it is to take care of a child. Although you might think that as a mother you already know everything that there is to learn, the truth is that you do not and that there are hundreds of tiny details that you will have to learn when it comes to taking care of multiple children and especially other people children.
Taking care of children is a very difficult task and it is very big responsibility and therefore, it is vital that you follow the programme to the best of your ability and that you know exactly what you are doing before you take the plunge. Unlike any other business, this business involves precious lives and therefore, you cannot afford to make any mistakes. Human error does not have a place when it comes to child care and children's education.